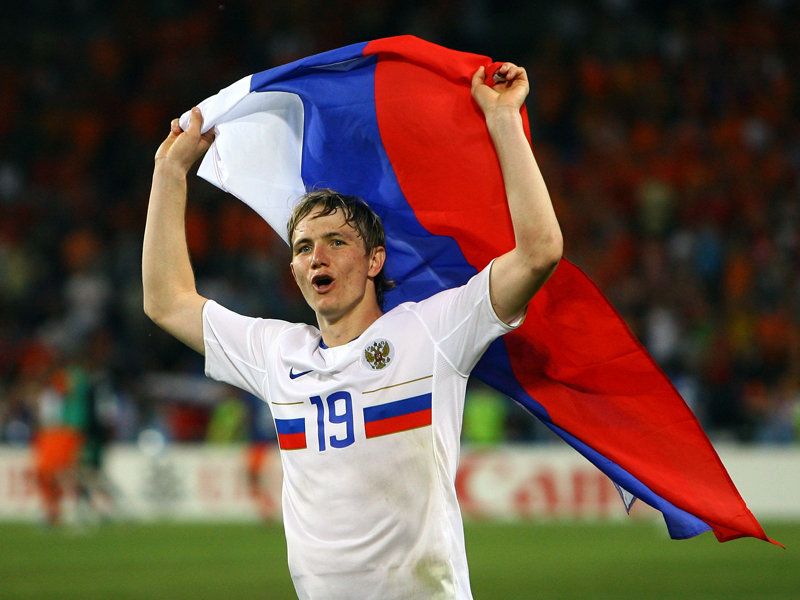 From Anon, via text on 81111: "Was at the Utd v Wigan game feeling privileged to watch the Scholes masterclass. Frankly it's an insult to him and Utd fans to replace him with Carrick or Anderson. Put him on now!"
BBC Sport's Phil McNulty at Old Trafford: "Arsenal have really picked up the pace after the break and could have been out of sight with that Robin van Persie chance. Andrey Arshavin provides the element of fantasy Manchester United simply do not possess at present. Not long before Michael Owen and Dimitar Berbatov if it carries on like this."
1828: Michael Carrick finds Antonio Valencia on the edge of the box, but he rifles over the bar instead of playing John O'Shea into space down the right. Disjointed, United.
1826: Emmanuel Eboue miscontrols at the far post - he'd have had a real sight of goal had he taken that one down.
From leedseyyy on 606:
"I went down the bookies just this morning and put £50 on Arsenal to win the Premier League. Looks like money well spent at the moment!"
1824: Magnificent save from Ben Foster, courtesy of his left leg, as Arsenal go perilously close to doubling the lead. Andrey Arshavin gets to the byeline down the left and crosses for Robin van Persie, who cannot believe his shot is saved.
1822: In 38 minutes, Cristiano Ronaldo will kick-off his Real Madrid career with a La Liga match against Deportivo la Coruna. I wonder how much his former team-mates are missing him right now?
1820: We are back under way at Old Trafford, with no changes from
1822: In 38 minutes, Cristiano Ronaldo will kick-off his Real Madrid career with a La Liga match against Deportivo la Coruna. I wonder how much his former team-mates are missing him right now?
1820: We are back under way at Old Trafford, with no changes from the first-half line-ups, strangely.
From George at Old Trafford, via text on 81111: "Why do we persist with Carrick and Giggs in the middle? Outmuscled and lacking a creative spark, they play like strangers together. Fletcher and Nani the only United players with composure and ideas in the midfield. Sorry stuff."
1814: Horrible day for Barnsley in the Champ, after a 3-1 home defeat by Reading. The fans booed, they want boss Simon Davey out. He said this: "We are as disappointed as them. We don't like losing. I am there with their frustration."
From Will P, via text on 81111: "Before the season, when I said Chelsea would win the Premier League with Arsenal second and Man Utd down in fourth people actually laughed at me. Who's laughing now?"They probably still are, mate. It's only August still!
From manfrombelmonty on 606:
"Great goal. But Utd's defence put him under no pressure and Foster was all too limp-wristed. David James could win another 100 caps with the competition he's got."
1805: Half-time Manchester United 0-1 ArsenalNot the classic many people were hoping for, but a superb goal has broken the deadlock and the onus is very much on Sir Alex Ferguson now.
BBC Sport's Phil McNulty at Old Trafford: "Arsenal ahead and they have hardly been seriously troubled. It was another magical Andrey Arshavin strike, but Manchester United goalkeeper Ben Foster should have done much better with an effort from that range and having got his hand to the ball. Little spark or creation from Sir Alex Ferguson's side."
1801: Nemanja Vidic gets to a United corner from the left first and when it falls for him, his goalbound prod is cleared away by Arsenal. Soon after, Robin van Persie is booked for a foul on Ryan Giggs.
1759: Moments before the goal, Arsenal thought they might have had a penalty when Darren Fletcher slid in on Andrey Arshavin inside the United area. About three minutes left of the first half.
Arsenal goal: He is magnificent, isn't he? Nothing really happening until Andrey Arshavin collects the ball 30 yards out, turns, and then slams the ball into the top corner, via both hands of a diving Ben Foster. The keeper should probably save it, but it's a moment of genius from the little Russian.
1757: GOAL Manchester United 0-1 Arsenal
BBC Sport's Phil McNulty at Old Trafford: "Ryan Giggs is seeing plenty of the ball for Manchester United but not much coming off for him so far - and some of United's supporters are letting him know about it. Disappointing fare from both sides."
1755: "It's going through the motions, this game at the moment. It's a cliché, but we really need a goal," says BBC Radio 5 live's Mike Ingham.
1754: Very quiet at Old Trafford. United are on top now, but neither side looks capable of breaking the other one down.
1749: Wayne Rooney curls the set-piece wide. Well, I guess he hasn't been allowed to take many for the last few years.
1748: William Gallas takes Patrice Evra out on the edge of the Arsenal area and he is rightly given a yellow card for the foul. A United free-kick, without the preening, posing Portuguese? It just doesn't feel right.
BBC Sport's Phil McNulty at Old Trafford: "England cricket team director Andy Flower and batsman Paul Collingwood are also in the Old Trafford directors' box. Thought Colly was a Sunderland fan."
1746: Arsenal are caught out in midfield and United pour forward, but Ryan Giggs' attempted pass is well cut out by Thomas Vermaelen.
Phil McNulty on Twitter:
"Manchester United keeper Edwin van der Sar has just left his seat in the Old Trafford directors' box. Surely he hasn't seen enough already?
1742: From the corner, Ben Foster flaps one-handed and it falls for Andrey Arshavin eight yards out, but his shot floats just over the crossbar.
1741: Patrice Evra sprints down the left and his cross falls for Gael Clichy, but the Frenchman is lackadaisical in possession and is lucky the ball rebound off Antonio Valencia and into the arms of Manuel Almunia. Up the other end and Robin van Persie's shot is deflected behind.
1738: No Tevez, no Ronaldo, no Fabregas, no Adebayor... Owen, Berbatov, Scholes and Eduardo on the bench - this game is missing a spark big time. We're 21 minutes in, it's 0-0.
BBC Sport's Phil McNulty at Old Trafford: "Scrappy stuff. Thomas Vermaelen was expected to get a tough test here after an impressive start to his Arsenal career and he has already suffered a blow to the face. Lots of responsibility will fall on wide men Nani and Antonio Valencia in this Manchester United system - but the biggest hopes of all will inevitably be pinned on Wayne Rooney."
From Toon4....sigh...Premiership on 606:
"That's why we never liked Allardyce - not so much the awful style of play, the long balls, the bad results - it was his sheer arrogance!"
1732: Why is Emmanuel Eboue playing as an attacker? He is given a lovely pass by Robin van Persie to run at the United defence, but his control is woeful and the ball runs away from him.
1731: Sources from White Hart Lane report that Roman Pavlyuchenko was seen sprinting away from the ground a mere couple of minutes after full-time against Birmingham, flanked by two men in suits on mobile phones, the Russian jumping into a car and speeding away from the ground with haste. Is he rushing to broker a move away from Tottenham?"
1730: It's a relatively subdued start at Old Trafford, doesn't feel like a crucial top-of-the-table clash yet. Arsenal still enjoying more of the ball.
1726: First real chance, Wayne Rooney clipping a sublime pass into the path of Darren Fletcher, who hits a left-foot volley over the bar from 12 yards.
1725: Thomas Vermaelen is caught by a stray Antonio Valencia elbow and the Belgian centre-back requires a little bit of treatment.
From Mr McMahon, via text on 81111: "Just leaving Blackburn vs West Ham - if you got goals for long balls that game would have been 10-10."Hey - you leave it to Allardyce, the expert, please
1722: Arsenal have started brightly, they've had much more of the ball so far and are pressing United high up the pitch.
Blackburn manager Sam Allardyce: "We played the way we did because of the players we had available - and we played it very well. All you punters and supporters out there, leave it to me. I'm the expert, not you."
Hull boss Phil Brown: "We went a little bit deep, didn't deal with the first ball… nor the second one… it was inexcusable. It was a basic error and shouldn't happen in the Premier League but frequently does."
1719: Andrey Arshavin, who is arguably Arsenal's most important player today, tees up Emmanuel Eboue to drag a shot wide from 20 yards. Not sure about Eboue playing as a raiding right-winger. Hmm.
1717: The ever-amiable Sir Alex Ferguson signs some autographs and we get under way between Manchester United and Arsenal.
BBC Sport's Phil McNulty at Old Trafford: "Manchester City manager Mark Hughes has taken a break from breaking the bank to pop across Manchester to Old Trafford to see his former club in action against Arsenal. Not sure a bid for Wayne Rooney will get much joy."
1713: The teams are out at Old Trafford and we will be getting under way in the first 'Big Four' contest of the season pretty soonish.
From shop assistant on 606:
"As a United supporter, a pessimist as ever, I can see us losing this, perhaps by three goals or more. I'm expecting a European finish for United this year, but I'm not convinced we have the right players yet."
1709: Manchester United had the best home record in the league last season with 16 wins from their 19 games. Liverpool were the only winners, with Arsenal and Newcastle both claiming a point. If United win today, it would be their 1,000th at home in the top flight.
1704: So, time to focus on events at Old Trafford, where Manchester United will entertain Arsenal. Incredibly, it's the 41st match-up between English football's longest-serving managers, with Sir Alex Ferguson triumphing 15 times and Arsene Wenger on 14 occasions.
From Ted, via text on 81111: "Slightly nervous Gunner here, Fergie has put out the one formation I didn't want. A midfield five to swamp our midfield three and cut off balls to our forwards. Wish Cesc was here..."
1658: Yep, the Wolves-Hull game was of course 1-1. Sorry. I've called support again (see 1524).
1656: A chorus of boos greets referee Alan Wiley as he and his merry band of officials leave the pitch at Bolton. He can have few complaints, either, after the woeful decision to send off Sean Davis robbed the fans of the right to see a cracking 11v11 contest.
1655: Full-time Blackburn 0-0 West Ham
1654: Full-time Wolves 1-1 Hull
1654: Full-time Bolton 2-3 Liverpool
1654: Full-time Tottenham 2-1 Birmingham
Spurs goal: Desperately harsh on Birmingham, that goal coming in the fifth minute of stoppage time. Roman Pavlyuchenko rolls the ball along the 18-yard box and Aaron Lennon controls it, cuts inside and rifles a shot past Joe Hart in at the near post. Unbelievable.
1652: GOAL Tottenham 2-1 Birmingham
1650: Full-time Stoke 1-0 Sunderland
1649: In the Champ, David Cotterill's penalty has made it 2-2 between Sheff Utd and West Brom.
1648: Scores as they stand: Blackburn 0-0 West Ham; Bolton 2-3 Liverpool; Stoke 1-0 Sunderland; Spurs 1-1 Birmingham; Wolves 1-1 Hull.
From usa2010champs on 606:
"Gerrard is the man and that was a wonderful goal, but the turning point of this game is pretty clear. That was a joke of a sending off."
1645: Lovely approach play from Liverpool, they are picking 10-man Bolton off now and Fernando Torres' shot is clawed off the line by Jussi Jaaskelainen.
1644: Surely not, Danny? Oh my: "Comeback fans everywhere will be salivating at the developing story at the Pirelli Stadium. Burton were 3-0 up against Northampton after just 11 minutes. But Steve Guinan and Ryan Gilligan with a penalty have made it 3-2. Scary times for the Brewers."
Liverpool goal: You talk about technique, I'll talk about Steven Gerrard all day long. A corner is half-cleared to the Reds captain, 15 yards out, and he's never gonna miss - he shapes his body to perfection and rifles the perfect volley into the top corner. Magnificent.
1641: GOAL Bolton 2-3 Liverpool
1640: Very quiet at Blackburn too, where Rovers and West Ham look certain to play out a goalless draw.
1639: Tuncay comes on for his Stoke debut at the Britannia Stadium, but nothing much of note is happening. They lead Sunderland 1-0.
BBC Sport's Phil McNulty at Old Trafford: "Interesting formation for Manchester United. Michael Owen and Dimitar Berbatov are on the bench with Nani and Antonio Valencia flanking Wayne Rooney up front. Sir Alex Ferguson clearly going for width against Arsenal - but a surprise that both Owen and Berbatov are on the bench after scoring at Wigan."
1638: Hull's Michael Turner, rated at a preposterous £12m in some quarters, makes a fine block from Kevin Doyle's volley as Wolves go for the winner. At Spurs, Jermain Defoe goes off injured and Roman Pavlyuchenko comes on.
1636: Manchester United v Arsenal line-ups:Man Utd: Foster, O'Shea, Brown, Vidic, Evra, Valencia, Fletcher, Carrick, Nani, Giggs, Rooney.Subs: Kuszczak, Neville, Owen, Anderson, Berbatov, Park, Scholes.Arsenal: Almunia, Sagna, Gallas, Vermaelen, Clichy, Eboue, Denilson, Song Billong, Diaby, Arshavin, van Persie.Subs: Mannone, Eduardo, Ramsey, Silvestre, Wilshere, Gibbs, Bendtner.Referee: Mike Dean (Wirral)
Birmingham goal: Shocking defending, and Harry Redknapp is fuming. A ball into the Spurs box is not cleared by Alan Hutton, leaving Carlo Cudicini in trouble - and the ball deflects off him into the path of Lee Bowyer, who taps into an unguarded net.
1632: GOAL Tottenham 1-1 Birmingham
1632: They are flying in now. Danny emails, not goals: "Phil Parkinson and Charlton are finding this League One lark rather easier than John Barnes and Tranmere. The Addicks are leading 4-0 at Prenton Park and are doing a very good impression of being the team to beat in that division."
1631: What a chance for Wolves, who are 1-1 at home to Hull. George Elokobi plays a fine ball over the top and Andy Keogh is clean through - but his finish betrays a lack of confidence as he half-heartedly pokes wide.
Spurs goal: Tom Huddlestone floats a free-kick to the back post and that man Peter Crouch wins yet another header with ease, this time superbly lofting it over Joe Hart and into the Birmingham net. Just rewards for the hosts and Crouch.
1629: GOAL Tottenham 1-0 Birmingham
1628: A Steven Gerrard shot from distance appears to strike the arm of a Bolton player, but nothing given by referee Alan Wiley.
1625: FL Danny: "More big goals in the Championship. West Brom are set to go clear at the top. Roman Bednar's second has put them 2-1 up at Sheffield United. Fellow high-flyers Middlesbrough are trailing at Ashton Gate as Nicky Maynard has given Bristol City the lead. Elsewhere my fellow Danny, Danny Graham has put Watford 1-0 up at Swansea."
From Dan, via text on 81111: "Why do referees feel the need to influence absolutely everything? Awful decision. Cracking finish though."
1622: Peter Crouch heads against the crossbar at White Hart Lane from Robbie Keane's cross from the right. Moments later and Crouch has a header cleared off the line by Lee Carsley. Birmingham cannot cope with him.
1621: Glen Johnson tricks his way into the Bolton box and as he ponders who to pass to, Jlloyd Samuel gets in a quite exceptional tackle. Liverpool take Albert Riera off and bring on Yossi Benayoun.
1619: Danny II: "Quickfire comeback of the day award is currently being held by Port Vale. Louis Dodds and Robert Taylor have turned a 1-0 Hereford lead into a 2-1 advantage for the Valiants in the space of just four minutes. Dazed Bulls fans in abundance, no doubt."
1619: Danny: "Some big goals in the Championship. Two of them to Reading's Noel Hunt, who has put the Royals 3-1 up at Barnsley. Meanwhile, Roman Bednar put West Brom 1-0 up at Sheffield United - only for Ched Evans to equalise within minutes..."
1618: Moments after Birmingham scream their lungs dry appealing for a penalty after James McFadden tangled clumsily with Wilson Palacios in the area - unsuccessfully - Peter Crouch forces a smart stop at the other end after getting on the end of Alan Hutton's deep cross.
Liverpool goal: Shame that another refereeing decision has changed the game. Moments after Steven Gerrard's shot crashes against the underside of the bar, a ball is played into the Bolton box, Dirk Kuyt beautifully chests it into the path of Fernando Torres and he takes a stunning touch before slotting past Jussi Jaaskelainen. Red card or no, that is a brilliant goal.
1615: GOAL Bolton 2-2 Liverpool
1614: Bolton red card: Sean Davis is shown a second yellow card and it is unbelievably harsh, after a slight foul on Lucas, who moaned to the referee and didn't help Davis's cause. Problems for Bolton now.
1613: RED CARD (Sean Davis, Bolton)
From geniusmutbe on 606:
"Liverpool's central defence is looking very weak this season, and it looked weak in pre-season. Maybe Carragher will improve, but he's looking a shadow of his former self."
1609: Short and sweet, Danny goes: "Bradley Johnson's put Leeds 1-0 up at Colchester. As it stands, Leeds and Charlton will be leading the way in League One, both with five wins from five games."
1607: Spurs are falling apart - Luka Modric is the next to be taken off injured, with Peter Crouch on in his place.
Bolton goal: The Trotters launch it long, Kevin Davies flicks it on (are you still with me?) and it falls kindly for Tamir Cohen smashes it left-footed into the far corner. His dad used to play for Liverpool, you know.
1605: GOAL Bolton 2-1 Liverpool
1605: Back under way in the Spurs 0-0 Birmingham, Bolton 1-1 Liverpool and Blackburn 0-0 West Ham games. At Tottenham, Ledley King has tweaked a groin so Alan Hutton comes on in his place.
Wolves goal: Back on level terms at Molineux, as Michael Mancienne floats in a free-kick, Jody Craddock heads it on and Richard Stearman is on hand to clip a lovely half-volley into the Hull net.
1603: GOAL Wolves 1-1 Hull
1602: We've restarted at Wolves 0-1 Hull, as well.
1601: They are back under way at the Britannia Stadium, where Stoke lead Sunderland 1-0.
1559: Some of you seem a little confused about our table on the right-hand side of this page, so let's clear it up. It's not us being presumptuous - it's the table updating as goals go in. That's why it's called an 'As it stands' table. Personally, I love it.
From Tom, via text on 81111: "Hard to understand half the comments on the Liverpool match. Liverpool totally dominant and deserve to be ahead by now. Think a comfortable win in the end, 3-1."
1551: Danny loves drama. So do I: "Drama down at Portman Road where Ipswich host Preston. Preston's Callum Davidson has been sent off after handling the ball and Jonathan Walters has made it 1-1, knocking in after his penalty was saved by Andy Lonergan. Roy Keane's Tractor Boys are still looking for their first league win this season - they'll surely have a chance against 10 men?"
1549: Half-time Blackburn 0-0 West Ham
1549: Half-time Wolves 0-1 Hull
1548: Half-time Bolton 1-1 Liverpool
1547: Half-time Tottenham 0-0 Birmingham
1546: Fabulous action from Bolton, where Pepe Reina does really well to tip over Matty Taylor's arrowing 22-yard free-kick that was flying into the top corner.
1545: Half-time Stoke 1-0 Sunderland
Liverpool goal: Steven Gerrard's corner is only half cleared and it falls to Glen Johnson, who rifles in a low left-foot shot into the bottom right corner from the edge of the area.
Stoke goal: Stoke swing in a corner from the right that is cleared as far as Danny Higginbotham, who heads it back into the box and Dave Kitson smashes in from eight yards. He cannot stop scoring, the ginger hitman.
1541: GOAL Bolton 1-1 Liverpool
1541: GOAL Stoke 1-0 Sunderland
1539: The ball falls to Fernando Torres at Bolton, but from the left-hand corner of the six-yard box, he volleys into the floor and wide of the far post. Should hit the target.
From ChelseaQuinsfan on 606:
"This has been a bad start for Liverpool. They are showing little energy or urgency and Torres is the only one who looks remotely threatening."
1536: Yep, it was Bolton's goal. Not Liverpool's. Stevo 1-1 Danny. Sorry.
Bolton goal: Pathetic defending. You just will not win a game, let alone a title, playing like that. Bolton win a corner which is floated to the back stick, where Johan Elmander heads it back across goal. With at least three Liverpool players standing still, watching, Zat Knight has a swing and a miss before Kevin Davies sticks it in the net.
1534: GOAL Bolton 1-0 Liverpool
1532: It's Danny, with his very own redemption, er, chat: "It's goal o'clock in League One, which is where Exeter and MK Dons play (see 1524). It's also where you'll find Charlton 2-0 up at Tranmere, and Norwich 1-0 up at Hartlepool. Swindon and Bristol Rovers are also 1-0 up."
From Anon, via text on 81111: "Liverpool need to start winning, but I can already see Bolton getting the three points. The Reds are a sad shadow of last season."
1529: Are these teams allergic to goals or something? No shortage in the Football League, I can tell you. More Danny to come...
1526: Good chance for Wolves to level against Hull, but Andy Keogh's shot from a Matt Jarvis cross is saved by Boaz Myhill.
1524: Danny and I would like to unreservedly apologise for 1511. Of course, that is a League One fixture. Technical problems with Danny's brain are being blamed at this stage. We've called support.
1521: It's chances galore at White Hart Lane as Sebastian Larsson drills fractionally wide of the far post again for Birmingham, before Jermain Defoe screws wide when clean through.
1520: Luka Modric is running the show at Tottenham and he scampers away down the left again, his cross falling for Aaron Lennon, who sees his near-post drive kicked off the line by Stephen Carr.
1519: It's Danny again: "It's a goal flurry in the Championship. Beneficiaries are Barnsley, Blackpool, Preston and QPR who are all 1-0 up. And, hear this score - Doncaster 2-0 Cardiff. That's league leaders Cardiff, for whom Michael Chopra has been in unstoppable form of late."
Chelsea boss Carlo Ancelotti: "We were lucky to score in the last minute of the first half. Then the game was more easy. I am very proud to train this team because they have a lot of quality."
1513: Very subdued start from Liverpool at Bolton, but Glen Johnson tries to get them going by cutting inside and clipping in a ball that just evades Fernando Torres and the far post.
1511: My first of the season, your first of the day. Yo to Danny the Stat: "Goal fans might want to tune into League Two. Jermaine Easter has netted twice inside the first six minutes to put MK Dons 2-0 up at Exeter, while Burton are beating Northampton by the same score."
1510: Sebastian Larsson's right-foot shot is well parried away by Carlo Cudicini in the Tottenham goal.
From mhla200 on 606:
"Liverpool have started very slowly, they're not showing any urgency at all."
1506: Luka Modric's pass is deflected into the path of Aaron Lennon and Spurs' hero of last weekend sees his low shot palmed away by Joe Hart in the Birmingham goal.
Hull goal: Stephen Hunt does the old fashioned thing by getting his head down and racing to the byeline, before standing up a lovely ball that Geovanni cannot help but head in from a yard out. Loves August doesn't he, the Brazilian?
1502: GOAL Wolves 0-1 Hull
1501: They're all under way now, as Bolton-Liverpool and Blackburn-West Ham kick-off too.
1500: Under way at Wolves and at Tottenham too.
1459: A touch early, but who's counting? Stoke and Sunderland get under way at the Britannia Stadium.
1459: The full-time whistle blows on the banks of the River Trent, where Nottingham Forest have beaten Derby County 3-2.
1457: Teams are starting to come out across the country, five Premier League games are shortly going to get under way.
1454: They are into injury time at the City Ground, as Nottingham Forest continue to lead Derby County 3-2 in the Championship. Should be a cracker for the Football League Show, which is on BBC One and this website (UK only) at 2350 BST.
1451: Big day for Spurs, too. Can they live with the hype after a stunning start to the season? They host Birmingham, who have only won once in their last 14 visits to London. Spurs haven't lost at White Hart Lane since Everton beat them in November.
1448: Massive day for Liverpool, they desperately need a win at Bolton to reignite their title challenge. Rafa Benitez has endured his worst start to a season in 11 years - back then, he was relegated from La Liga with Extremadura.
From AJ, via text on 81111: "Stoke have five ex-Sunderland players and one ex-manager and they wear red-n-white. It's surreal! Ha'way the lads!"
1443: One game going on right now - in the Championship, Nottingham Forest are leading Derby County 3-2, but the home team are hanging on by the skin of their teeth. Still a few minutes to go in that one.
1440: Full-time Chelsea 3-0 BurnleyThe Blues' flawless start to the new season under Carlo Ancelotti never looked like being derailed today, a consummate performance against a side that worked hard but was just short of quality.
1438: We're into two minutes of stoppage time at Stamford Bridge, where Chelsea lead Burnley 3-0.
From Sakaria2 on 606:
"There was no doubt that Chelsea would win comfortably today, but the next two league games away to Stoke and home to Tottenham will provide sterner tests. But right now, you can't see past Chelsea, another great performance."
1436: Chelsea sub Salomon Kalou latches on to another ball over the top and slips it past the advancing Brian Jensen, who required some treatment a moment ago, but Tyrone Mears gets back quickly to clear off the line. Chelsea have had 18 shots on target to Burnley's zero.
1435: Wolves' record signing Kevin Doyle gets to make his first Premier League start after his £6.5m move from Reading, while defender George Elokobi plays for the first time in the top flight after a year out through injury. Just one change for Hull, with Steven Mouyokolo coming in for Anthony Gardner.
From Gandalf, via text on 81111: "Huge portion of humble pie for me. As an Italian Chelsea fan, I never particularly rated Ancelotti as a manager. Sorry Carlo!"
1432: Bolton make two changes from the side beaten by Hull last Saturday, with Jlloyd Samuel and Tamir Cohen taking the places of Paul Robinson and Mark Davies. Liverpool also make two changes from their last Premier League match - the defeat by Aston Villa - as they bring in Sotirios Kyrgiakos and Albert Riera for Martin Skrtel and Yossi Benayoun.
1430: Nicolas Anelka has the ball in the Burnley net, but he's correctly adjudged offside. Meanwhile, if you give yourselves a cheeky refresh, you'll see Final Score appear at the top of your screen.
1429: Stoke's new signing Robert Huth begins from the bench after centre-back Ryan Shawcross passed a late fitness test. Striker James Beattie fails to recover from a knee injury so Dave Kitson partners Ricardo Fuller in attack. Sunderland goalkeeper Craig Gordon makes his first start since April, while Danny Collins, who is a target for the Potters, is named as a substitute.
1428: Blackburn give a debut to new signing Pascal Chimbonda, who starts at left-back. David Dunn and Vince Grella make their first Premier League starts this season, but Benni McCarthy is out with an ankle problem. West Ham boss Gianfranco Zola has named the same side that lost to Tottenham last weekend.
1426: Wolves v Hull line-ups:Wolverhampton: Hennessey, Stearman, Craddock, Mancienne, Elokobi, Halford, Henry, Milijas, Jarvis, Doyle, Keogh.Subs: Hahnemann, Edwards, Surman, David Jones, Berra, Vokes, Zubar.Hull: Myhill, Zayatte, Turner, Mouyokolo, Dawson, Ghilas, Olofinjana, Kilbane, Hunt, Geovanni, Folan.Subs: Warner, Fagan, Barmby, Altidore, Halmosi, Boateng, Cooper.Referee: Stuart Attwell (Warwickshire)
1425: Brian Jensen pushes a Michael Essien shot wide at Chelsea and then tips over Michael Ballack's header. By the way, it's 3-2 to Forest in the Champ.
1424: Blackburn v West Ham line-ups:Blackburn: Robinson, Jacobsen, Samba, Givet, Chimbonda, Grella, Nzonzi, Andrews, Dunn, Pedersen, Roberts.Subs: Brown, Emerton, Khizanishvili, Olsson, Kalinic, Hoilett, Salgado.West Ham: Green, Faubert, Collins, Upson, Spector, Jimenez, Parker, Noble, Collison, Cole, Stanislas.Subs: Kurucz, Gabbidon, Dyer, Kovac, Nouble, Tomkins, Hines.Referee: Phil Dowd (Staffordshire)
1423: Derby games, they're remarkable aren't they? Derby County pull another one back at Forest and it's thanks to a deflection, with on-loan Jake Livermore credited with the goal.
1422: Bolton v Liverpool line-ups:Bolton: Jaaskelainen, Ricketts, Cahill, Knight, Samuel, Elmander, Muamba, Davis, Cohen, Taylor, Kevin Davies.Subs: Al Habsi, Robinson, Steinsson, Riga, Lee, Basham, Andrew O'Brien.Liverpool: Reina, Johnson, Kyrgiakos, Carragher, Insua, Mascherano, Lucas, Kuyt, Riera, Gerrard, Torres.Subs: Gulacsi, Voronin, Benayoun, Plessis, Kelly, Skrtel, Dossena. Referee: Alan Wiley (Staffordshire)
1421: Tottenham boss Harry Redknapp reverts back to his preferred starting XI after the fringe players impressed in the Carling Cup rout over Doncaster in midweek, with Ledley King, Jermain Defoe and Robbie Keane all returning to the side. Birmingham manager Alex McLeish makes two changes to the side that drew 0-0 with Stoke last weekend, with Sebastian Larsson and Lee Carsley coming in for Keith Fahey and Kevin Phillips as the visitors go for a 4-5-1 formation.
From SkrtelPower on 606:
"Even as a Liverpool fan, I must say Chelsea have been very impressive today, playing some lovely football. I know it's only Burnley, but they're looking damn good!"
1419: Stoke v Sunderland line-ups:Stoke: Sorensen, Wilkinson, Shawcross, Abdoulaye Faye, Higginbotham, Lawrence, Delap, Whelan, Etherington, Kitson, Fuller.Subs: Simonsen, Griffin, Huth, Pugh, Cresswell, Whitehead, Sanli.Sunderland: Gordon, Bardsley, Ferdinand, Nosworthy, McCartney, Malbranque, Cattermole, Cana, Richardson, Jones, Bent.Subs: Carson, Campbell, Collins, Henderson, Leadbitter, Reid, Da Silva.Referee: Mike Jones (Cheshire)
1418: Tottenham v Birmingham line-ups:Tottenham: Cudicini, Corluka, King, Bassong, Assou-Ekotto, Lennon, Palacios, Huddlestone, Modric, Keane, Defoe.Subs: Button, Hutton, Bentley, Pavlyuchenko, Crouch, Naughton, Giovani.Birmingham: Hart, Parnaby, Roger Johnson, Queudrue, Carr, Larsson, Ferguson, Carsley, Bowyer, McFadden, O'Connor.Subs: Maik Taylor, Phillips, Benitez, Espinoza, McSheffrey, O'Shea.Referee: Peter Walton (Northamptonshire)
1417: Chelsea really are playing some beautiful stuff, they've been very, very impressive in possession. Just over 20 minutes left at Stamford Bridge.
1415: Michael Essien tries to play it through to Frank Lampard but it hits a Burnley defender and ricochets back to the Ghanaian, who sees a left-foot daisycutter tipped behind by Brian Jensen.
1413: Chelsea take Jose Bosingwa off and bring on Juliano Belletti.
From Sam, Sheffield, via text on 81111: "Everywhere else Burnley can have the dream. But at Stamford Bridge, it seems, dreams are only dreams."
1411: Championship update: Forest 3-1 Derby. The Rams back in it, thanks to Miles Addison. You can never tell with these games, can you?
1409: It's 3-0 in both of today's early kick-offs, with Chelsea leading Burnley in the Prem and Forest leading Derby in the Champ. By the way in League One, Huddersfield have beaten Yeovil 2-1.
1406: Burnley make a change, with Joey Gudjohnsson coming on to strengthen the midfield and Martin Paterson making way.
From Blaffert on 606:
"The difference is quality is embarrassing. David versus Goliath... Chelsea walking away with the title."
1402: It's champagne football now. Michael Ballack plays Nicolas Anelka through and his shot clips the top of the crossbar. Burnley need to change something, because they are being overrun.
Chelsea goal: Game over. I haven't seen a left-back play such a fabulous one-two before scoring since the great Stuart Pearce in the early 1990s. Ashley Cole does a little give-and-go with Frank Lampard and races into the box to smash his shot into the top corner past a now helpless Brian Jensen. Cracking goal.
1359: GOAL Chelsea 3-0 Burnley
From Debs at the City Ground, via text on 81111: "Wish you were here Stevo...?"Um...
1357: Ashley Cole is brought down by Tyrone Mears and Didier Drogba plays a quick, short one-two before curling the free-kick just over.
Chelsea goal: That might just have killed them off. Either side of half-time too, terrible times to concede. Frank Lampard is played into space down the left and he clips a ball to the far post, where Michael Ballack heads past Brian Jensen.
1355: GOAL Chelsea 2-0 Burnley
1352: Back under way at Chelsea. Can the Clarets hit back after that desperately late first-half goal? I reckon we're on the cusp of finding out.
1349: It's half-time at Forest, and they'll be coming out soon for the second half at Chelsea. You know, it's a pretty interesting Saturday already, wouldn't you agree?
1345: Championship update: Nottingham Forest 3-0 Derby County, this time Dexeter Blackstock plays creator, sending Nathan Tyson through for the striker to round the keeper and slot it.
From I taught Eboue how to put in a transfer request on 606:
"I think Burnley would've held out if they had a playmaker in midfield who could hold the ball up calmly and take the pressure off or at least a big target man to pump the ball up to and send runners in to join him. But at the moment they have tried to pass it through the wings and it just keeps coming back to Lampard, who has all the time in the world to pick a pass."
1339: Derby have had a goal ruled out at the City Ground for a foul by Rob Hulse. A few minutes until the break in that Championship game, with Forest leading 2-0.
1336: Half-time Chelsea 1-0 BurnleyHeartbreaker for Burnley at the end of the half, but Chelsea do deserve their lead, they have been mightily impressive so far.
Chelsea goal: They have probed away, and on the brink of half-time Chelsea get the goal their play warrants. Michael Essien sends Didier Drogba away down the right and his ball across the face of goal is diverted in by a combination of Nicolas Anelka and Clarke Carlisle.
1334: GOAL Chelsea 1-0 Burnley
1333: We're into injury time at Stamford Bridge, just a couple of minutes of that.
1329: Frank Lampard curls a free-kick from out on the right into the arms of Brian Jensen. Meanwhile into the Championship and Nottingham Forest have doubled their lead over Derby, thanks to a Dexter Blackstock goal. It's a dangerous score, 2-0, as we always say.
From Spencer in Maidenhead, via text on 81111: "The as it stands league table currently looks like a throwback to the early sixties. Tottenham for the title and Burnley runners-up??"
1324: Michael Essien gets his effort in for worst shot of the day, an horrific effort from 30 yards that has 'row z' written all over it. About eight minutes until the break.
1321: Didier Drogba's movement causes Andre Bikey to fall over, but just when he thinks there's a shooting chance Clarke Carlisle gets across to clear the danger. Burnley still living on the edge.
1318: Ashley Cole raids down the left after a brilliant switch of play and his cross is deflected behind for a corner. Eventually it's played back into the box, John Terry cushions a header back and Frank Lampard's volley is parried away by that man Brian Jensen.
From stirydka1 on 606:
"Burnley are a really strange side to play against. At times they look like a Championship team, with lack of pace and defensive positioning. And then, before you realise, they are in behind you..."
1311: A corner from the Chelsea right falls for John Terry and his shot is saved by Brian Jensen, before Didier Drogba curls wide from 20 yards. It's all Chelsea now.
1309: Chelsea open up Burnley again as Deco slips in Michael Ballack and he turns inside Andre Bikey, but Brian Jensen comes to the rescue again, his massive frame preventing the German's clipped shot from going in.
From blackcats4europe, via text on 81111: "See 1247... When has Drogba's hair ever been right? Someone should have a kind word, I mean how much gel can one man use"
1305: Didier Drogba appears to be fouled by Clarke Carlisle on the edge of the Burnley area, but referee Mark Clattenburg waves play on. Hmm. Drogba lost his boot in the process. Explain that one?
1303: Championship update: Nottingham Forest 1-0 Derby County, Radoslaw Majewski the goalscorer.
1259: Twice Andre Bikey comes to the rescue, firstly getting his chest in the way of Frank Lampard's shot and then denying Michael Ballack a shooting opportunity. It's astonishingly open.
1258: Unbelievable. Frank Lampard of all people dallies on the ball, Tyrone Mears nicks it off him and does brilliantly to square it to Martin Paterson. He's 15 yards out, with Petr Cech to beat, and drags it wide. My, oh my.
1255: One-on-one, golden chance, Nicolas Anelka v Brian Jensen, but amazingly the French striker shows too much of it to the keeper and it's saved. Up the other end and Chris McCann ghosts between two half-tackles and pokes over from the edge of the box. This is a little cracker already.
1253: Didier Drogba blazes a 25-yard free-kick miles over, with that technique of his that looks like he's never taken one before (he'll smash one in in a minute).
1251: Nicolas Anelka latches on to a fine ball from Ricardo Carvalho, turns inside his man and fires a shot from 20 yards that Brian Jensen does well to save. Moments later, Anelka just cannot get his head on Michael Ballack's cross. Chelsea are rampant.
1250: If it's really bugging you that you don't know every single tie in the third round of the Carling Cup,
we've done a story that should do some sort of job.
At the Bridge, Chelsea have started brightly.
1247: I'll be honest, I'm not convinced by Didier Drogba's hair these days. But, along with partner-in-crime Nicolas Anelka, he gets us under way.
1244: The teams are out at Stamford Bridge, the sunshine is glorious and we are moments away from kick-off in today's Premier League action.
From 20ledge-kb on 606:
"Burnley will definitely struggle today. Credit to their home form, with the Turf Moor faithful giving them an extra man and a Britannia-esque fortress, but their future in the Prem will be based on away form and they will struggle, especially today."
1237: Just eight of your west London minutes until Chelsea and Burnley are due to get under way. Another 15 and Forest-Derby kicks off. Don't worry - as the great Michael Holding has been parodied, I'm cool man.
1234: The Carling Cup third round draw has been made. Tasty ties include Leeds v Liverpool, Chelsea v QPR and Man United v Wolves. Blackpool's reward for spanking Wigan is an away trip to Stoke City in what they've already dubbed 'The Stanley Matthews derby'.
1230: Stevo's Predos:Chelsea 3-1 BurnleyBlackburn 1-1 West HamBolton 1-2 LiverpoolStoke 1-1 SunderlandTottenham 5-1 BirminghamWolves 2-1 HullMan Utd 2-2 Arsenal
Lawro's predictions
1226: Chelsea's Joe Cole had been hoping for a return after rupturing cruciate ligaments in January, but he does not make the squad against Burnley despite training this week. Carlo Ancelotti gives starts to Michael Essien and Deco, who were both on the bench against Fulham last week. Burnley boss Owen Coyle names the same line-up that beat Everton last Sunday.
From Moobabe on 606:
"Good to see Deco starting today. I think he could really flourish in this system."
From Chris, Burnley, via text on 81111: "The Drog v The Beast! Come on Super Brian Jensen, you've already kept out Rooney, Owen and Berbatov, lets see you tame The Drog!"
1218: Chelsea v Burnley line-ups:Chelsea: Cech, Bosingwa, Carvalho, Terry, Ashley Cole, Essien, Ballack, Deco, Lampard, Anelka, Drogba.Subs: Hilario, Ivanovic, Mikel, Malouda, Kalou, Sturridge, Belletti.Burnley: Jensen, Mears, Carlisle, Bikey, Jordan, Alexander, Blake, Elliott, McCann, Paterson, Steven Fletcher.Subs: Penny, Kalvenes, McDonald, Gudjonsson, Thompson, Guerrero, Eagles.Referee: Mark Clattenburg (Tyne & Wear).
1215: You know the drill better than a Black and decker employee. Texts go to 81111 (if you're at a ground, all the more reason) and
enter the wonderful world of 606 at your convenience.
1212: Coming up shortly there's the Carling Cup third round draw - oh, and there's an early Championship match today as well, before I forget. Two teams I've not heard of before, Nottingham Forest and Derby County, meet at the City Ground. Apparently they've got some sort of rivalry going on.
1209: It is 290 days ago that Burnley began the process of introducing themselves to the big boys of the game (OK, they'd beaten Fulham previously, but let me have this). And where did they do this?
At Chelsea, of course, as they dumped the Blues out of the Carling Cup on penalties.
What price a repeat?
1205: We start, on this glorious Saturday that was made for football, at Stamford Bridge. Heard of it? It's where Chelsea, led by their increasingly impressive Italian manager Carlo Ancelotti, take on Burnley, who simply will not stop tearing it up at the top end of English football. And why the hell should they?
1200: Now the Premier League's back in my life, I wonder how I managed to live without it. Seven games, the first 'Big Four' (calm down, Spurs/Man City fans, your time will come) clash of the season, and a whole day to feast on the top flight's offerings. I'm actually salivating...