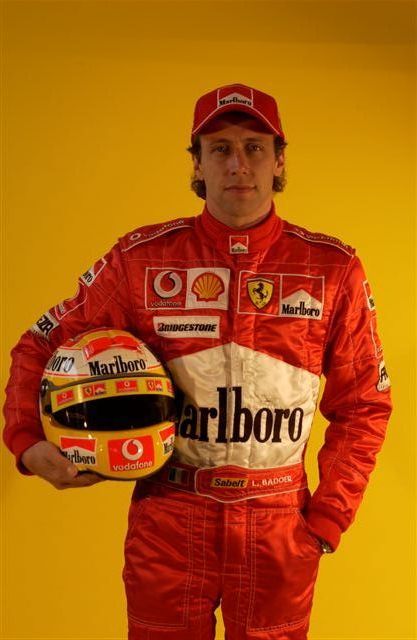 Italian Luca Badoer has blamed the media for Ferrari's decision to replace him with compatriot Giancarlo Fisichella for the last five races of the Formula One season.
The reserve driver, who replaced injured Brazilian Felipe Massa after Michael Schumacher had to abandon comeback plans because of neck trouble, qualified and crossed the line last in his two races for the champions.
"Those who write don't understand how much harm they can cause," the 38-year-old, who has failed to score a point in 51 Grand Prix starts, told Sunday's Gazzetta Sportiva.
"The media played a fundamental role in the decision to replace me."
Media slur
With the English-speaking media dubbing Badoer "Look How Bad You Are", Ferrari moved to replace him before their home Italian Grand Prix at Monza next weekend.
"I realised my dream. I will always be able to tell my kids I raced two races for Ferrari"
F1 reserve driver Luca BadoerA ban on testing during the season did not help Badoer, who had not started a Grand Prix for nearly a decade before making his comeback in Valencia last month, but he refused to be too bitter.
"I realised my dream. I will always be able to tell my kids I raced two races for Ferrari, Maranello had faith in me. I only have one regret - from the third Grand Prix I would have done better," he said.
"There was no agreement on how many races I would do. I thought I had time to improve. And these rules stop a reserve driver from testing and make him a victim - it happens only in Formula One."
Staying on
Badoer said he wanted to stay as a Ferrari test driver despite Fisichella being named as the Italian team's reserve next year.
"My intention is to stay. I am finished with races but my relationship with Ferrari continues," he said.
"Giancarlo is a quick driver. I am happy for him, he has achieved his dream of driving a Ferrari and he will do better than me because he has been racing for years in F1 and knows the 2009 cars well.
"He can quickly aim for results."